The Dreaming Zebra Foundation is a 501(c)(3) nonprofit encouraging children to embrace their individuality, to express themselves  creatively, and follow their artistic dreams. Your gifts help us provide art & music supplies to underprivileged children throughout the world.
We're honored to announce our new partnership with Fred Babb Arts, in support of arts education for underprivileged young artists worldwide.

Art Can't Hurt You:

The Artwork of Fred Babb
For the first time in ten years, Fred's iconic Arts in Education design is available for purchase as an inspirational 11 x 14 print, mug, and t-shirt, with a portion of proceeds benefiting Dreaming Zebra and art for kids.

A letter from the Babb Family:
"It's been nearly a decade since Fred Babb's art has been available for sale, and many have wondered if it ever would be again. Fred passed away in 2006, but as his family, we have the privilege of having access to years of his creative work, some of which has never seen print before. Since his passing, we've received so many requests from so many people to bring his art back, that we realized his work and words are just as relevant and necessary today as when he began over thirty years ago.
"Therefore, after much planning and deliberation, we've decided we're ready to bring Fred's message back to the world. We've created a catalog of products featuring some of Fred's most popular designs, and we plan to expand this catalog in the future with new products and designs to keep your selections varied."
Fred Babb has been a major contributor to the arts and to those who treasure the arts for many years. His words have made a difference in thousands of lives and his images have impacted multitudes. Fred Babb was a very influential artist who used bold colors and witty comments to promote the arts. His work is internationally known and favored amongst the creative world of artists and musicians.

Every child's painting begins with just one brushstroke. Please consider joining our key group of art-loving supporters who donate $10 or more each month. With so many children in the world going without access to art and basic supplies, we are in need of your monthly support to reach as many young artists as possible, and to give them a vibrant palette for self-expression. $10 per month!
Please join us by adding your brushstroke of color to our giving palette, and supporting our mission of helping young artists to follow their dreams.
Art Day Celebration 2015 - Carrefour, Haiti

40 of 100 Children Still Need Art Sponsors by July 15


                                                        

Dreaming Zebra is proud to sponsor Art Day Celebration for our 3rd year in 2014. This July, we'll provide art supplies to more than 100 children of various orphanages in Carrefour, Haiti. Thanks to your generosity in 2013, the kids received personal painting sets and were deeply inspired by the support they received from you, our loving community of friends and partners.
This year, our goal is to provide materials to allow the children to design, paint, and create their own unique logo on canvas tennis shoes and backpacks, a project that embraces self-expression and individuality while providing the kids with functional items they can use throughout the year. To accomplish this, we need your support!
Sponsor A Young Artist
between now and July 1st and experience the heartwarming magic that happens every year when we provide
these beautiful young artists with the opportunity to dream, create, and express themselves through art.

Meet the Kids: Art Day Celebration 2014

Sponsor A Classroom With Paintbrushes
Thanks to our generous partners at artistpaintbrush.com and Royal Langnickel, you can now sponsor an entire classroom of young artists with paintbrushes for only $10.00! Paintbrushes are one of the Top 3 Most Needed art supplies for underprivileged children worldwide. Join us in giving kids the chance to paint their dreams by donating today.
Golden Taklon Rounds and Flats, Set of 30 — For tempera, watercolor, and acrylic. The set includes 5 of each size, 30 pieces total: sizes 3, 6, and 10 Round; sizes 4, 8, and 12 Flat; plus a bonus brush-drying and storage rack.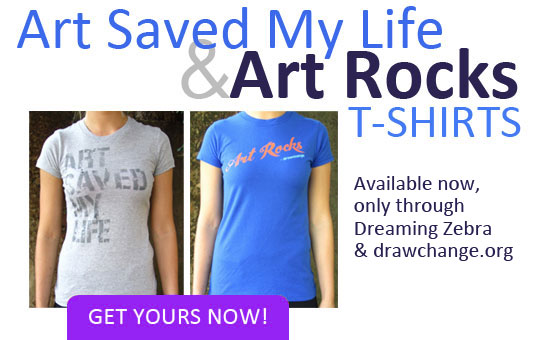 Helping Kids Dream...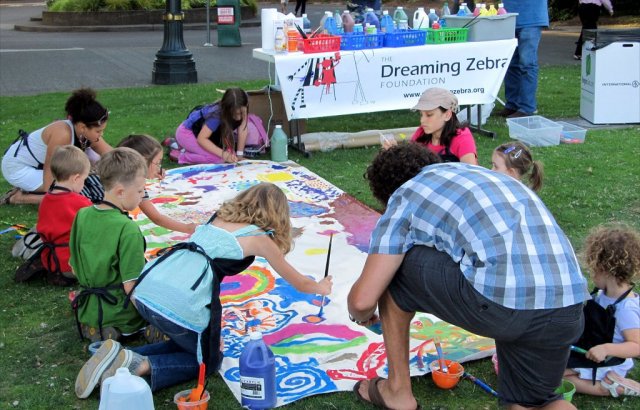 Dreaming Zebra's Community Art Recycling Program provides access to art and music supplies for thousands of children, schools, art therapy programs and community organizations throughout the United States.
In 2014, Dreaming Zebra provided free art supplies, musical instruments, and public art experiences to more than 65,000 young artists -- children who otherwise might not have experienced the joys and benefits of an art education.
Please help us to deliver more art materials to children in need, and keep the shelves stocked, by making a cash donation today to support our minimal shipping and operating costs.
Please click the donation box to the right to help us meet our goal of $10,000 by Aug. 1st, 2015.
About Us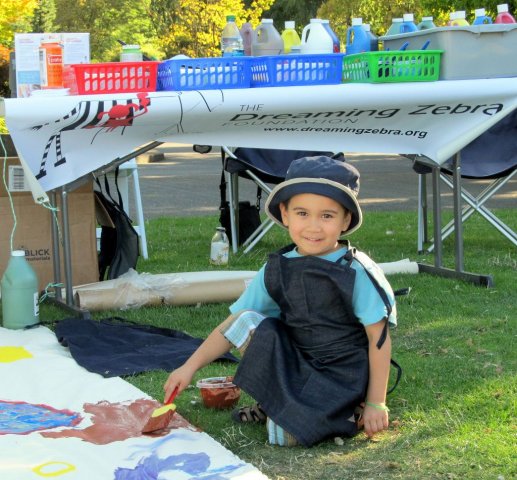 The Dreaming Zebra Foundation was incorporated in Portland, Oregon in the interest of promoting greater access to the arts for children and young adults. Our founders recognized a pressing need in many communities for the charitable donation of art and music supplies to support children, schools, and other nonprofit organizations serving youth and the arts.
Community Art Recycling Program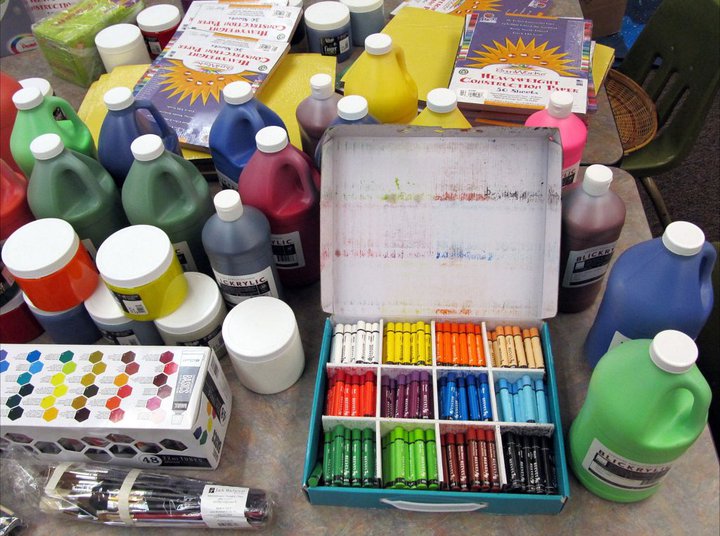 The purpose of the Community Art Recycling Program is to gather gently used materials that can be efficiently recycled to provide art therapy and education for children in need within the community.

Many individuals and business owners are surprised to learn that basic secondhand materials that are often discarded can be used to create an art class for children in need.