The Dreaming Zebra Foundation is a 501(c)(3) nonprofit encouraging children to embrace their individuality, to express themselves creatively, and follow their artistic dreams. Your gifts help us provide art & music supplies to underprivileged children throughout the world.

Every child's painting begins with just one brushstroke. Please consider joining our key group of art-loving supporters who donate $10 or more each month. With so many children in the world going without access to art and basic supplies, we are in need of your monthly support to reach as many young artists as possible, and to give them a vibrant palette for self-expression. $10 per month!
Please join us by adding your brushstroke of color to our giving palette, and supporting our mission of helping young artists to follow their dreams.
 
World Watercolor Month, July 2017!
JOIN THE FUN!
Dreaming Zebra is honored to be the charitable partner for World Watercolor Month 2017, a month to inspire people to paint with watercolor while raising awareness for the importance or art and creativity in the world. And anyone can join the celebration from master watercolorists to artists just starting out with watercolor!
Simply tag any art that uses watercolors with #WorldWatercolorMonth during the month of July! Try the ultimate challenge of 31 watercolors in 31 days, or simply post when you can. It's just about maintaining a regular art practice and having fun! 
And, best of all, you'll be part of raising awareness for children in need of art supplies and art education around the globe!
Sponsor a Young Artist: Kenya & Tanzania

Join Dreaming Zebra & and the Global Alliance for Africa in providing musical instruments for more than 200 orphans and vulnerable children affected by the AIDS pandemic in sub-Saharan Africa. 

The kids would love the opportunity to learn and experience music, with suitable instruments to develop their unique talents and inspirations.

The children lack access to musical instruments of any kind and hope to find generous sponsors to enable them to pursue their creative potential. Learn More

 Your $30 Gift Will ...
Restore donated instruments for the kids, by funding simple repairs;

Deliver instruments through Global Alliance for Africa's Therapeutic Arts Program and teams on the ground in East Africa;

Purchase instruments, music accessories and teaching aides.

 Dreams of Painting...

Give young artists the chance to learn painting!
Your donation will provide painting supplies to a large classroom of low-income students, or group of children in a therapeutic setting, including acrylic paint sets, brushes, and quality canvases to support creative learning. Thanks for making dreams of painting come true for kids!

Helping Kids Dream...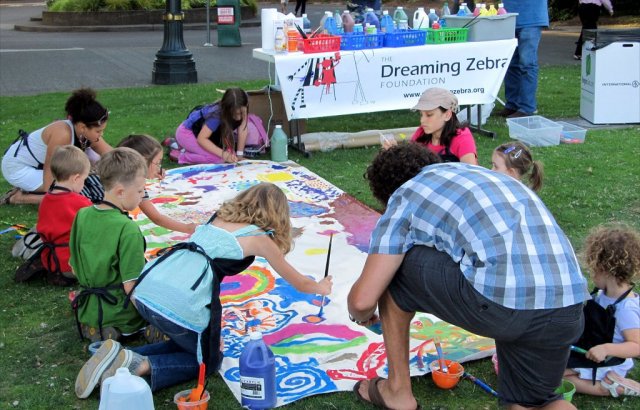 Dreaming Zebra's Community Art Recycling Program provides access to art and music supplies for thousands of children, schools, art therapy programs and community organizations throughout the United States.
In 2016, Dreaming Zebra provided free art supplies, musical instruments, and public art experiences to more than 85,000 young artists -- children who otherwise might not have experienced the joys and benefits of an art education.
Please help us to deliver more art materials to children in need, and keep the shelves stocked, by making a cash donation today to support our minimal shipping and operating costs.
Please click the donation box to the right to help us meet the needs of communities throughout the United States.

About Us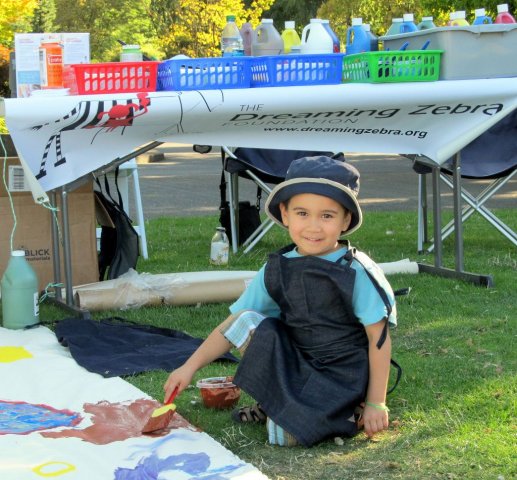 The Dreaming Zebra Foundation was incorporated in Portland, Oregon in the interest of promoting greater access to the arts for children and young adults. Our founders recognized a pressing need in many communities for the charitable donation of art and music supplies to support children, schools, and other nonprofit organizations serving youth and the arts.
Community Art Recycling Program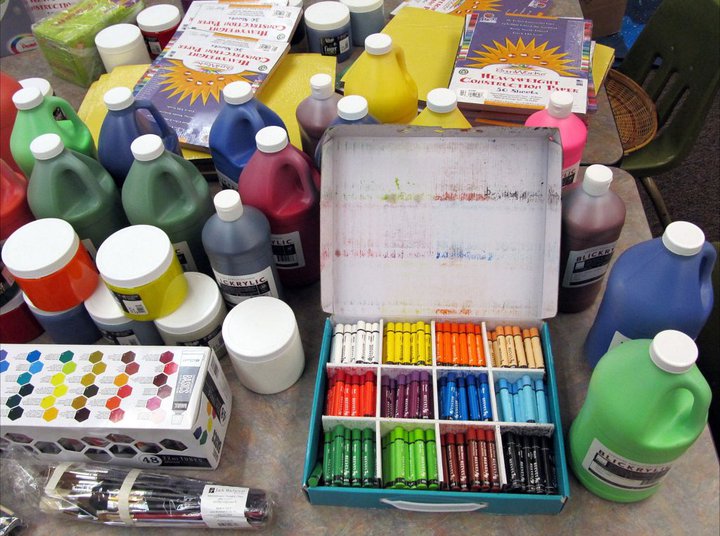 The purpose of the Community Art Recycling Program is to gather gently used materials that can be efficiently recycled to provide art therapy and education for children in need within the community.

Many individuals and business owners are surprised to learn that basic secondhand materials that are often discarded can be used to create an art class for children in need.