Our Most Needed Art Supplies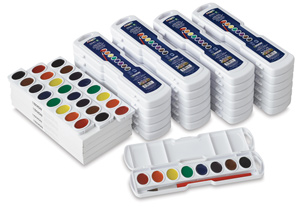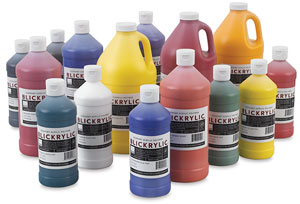 Watercolor Sets & Paper
Acrylic & Tempera Paints

Paintbrushes - all types, all ages
Drawing & Construction Paper - all sizes

Oil Pastels

Colored Pencils



Markers - Washable & Permanent

Canvases (11" x 14" or smaller are ideal, but other sizes are great too)
Modeling Clay - especially white. self-drying

Sketchbooks & Journals

In today's educational environment, thousands of underprivileged children are tragically going without access to basic art & music education, and/or art therapy, even once per week. Dedicated teachers, therapists, and community organizations worldwide face significant constraints due to lack of funding for basic art & music materials. Dreaming Zebra's mission is to deliver supplies to young artists in need, with an emphasis on serving diverse populations of vulnerable youth in underserved communities.  All children deserve to pursue their creative dreams. Out of thousands of requests from our waiting list, these are the supplies that young artists need the most. Please consider donating today.
Give Kids Art Supplies Today!
Support Our Wish List at Blick Art Materials
 

Support Dreaming Zebra's  Art Room Aid List at Blick Art Materials

Check out our ArtRoom Aid list on dickblick.com - we've put together a list of the items that are requested most often by schools and community groups to keep their art programs going. It's so easy to donate, just shop, click, and the materials will be delivered directly to DZF, where we'll distribute them to children, teachers, and non-profit groups in need. Thanks for supporting creativity for kids. You're awesome!
Simple Materials Can Inspire Kids
Many individuals and business owners are surprised to learn that basic secondhand materials can be recycled to create an art class for children in need.
Art Supplies
We welcome donations of any art supply that can be used creatively, whether new or used, from recycled items to glitter, paints, sewing materials, pottery wheels and kilns, craft items, photography, theatrical supplies and more.  Our Art Supply Wish List above is kept current and lists the specific items that students are in significant need of today.
Musical Instruments & Restorative Repairs
We welcome donations of musical instruments and accessories, including band instruments, keyboards, drum sets, and guitars, etc. for underprivileged young musicians. Dreaming Zebra also accepts instruments in need of gentle repairs, and partners with community sponsors and volunteers to bring them "back to life" in the hands of local students. 
To donate an instrument or sponsor bringing one back to life for a child, call 503-206-6400, write This email address is being protected from spambots. You need JavaScript enabled to view it., or ship your donation to:
The Dreaming Zebra Foundation
5331 SW Macadam Ave.
Ste. 258-522
Portland, OR 97239
Financial Donations
In addition to contributions of time and in-kind goods, cash donations are vital to the goals, growth, and future success of Dreaming Zebra and our young artists. Funds are needed to cover art supplies and shipping, instrument repairs, general operations, and other administrative costs. 93% or more of your gifts put art supplies directly into the hands of children. your generosity means the world to us and to the kids! Click here to donate now.


Thank you for your generous support!