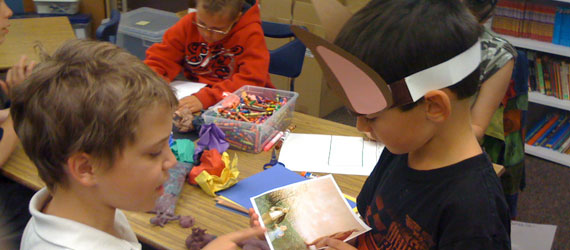 United States
Pacific Northwest
Oregon
Trillium Family Services, Portland
Kinship House, Portland
CODA Inc., Portland
Reynolds School District, Portland
Albertina Kerr's Art fom the Heart, Portland

Bradley Angle, Portland
Gresham-Barlow School District, Portland
The Community Transition School, Portland
Write Around Portland, Portland
Alliance High School at Meek Campus, Portland
With Love, Portland
Milwaukee Academy of the Arts, Milwaukee
P:ear, Portland
Rosa Parks Elementary, Portland
Hillsboro Family Resource Center, Hillsboro
Sabin School, Portland
The Serendipity Center, Portland
The Maslow Project, Medford
Lent School, Portland
Kids Art Experience, Tom McCall Waterfront Park, Portland
Madison High School, Portland
Rigler Elementary School, Portland
Kelly K-5, Portland
Humbolt Elementary School, Portland
King School, Portland
Bridger K-8, Portland
Cherry Park Elementary, Portland
Peninsula K-8, Portland
Ockley Green Middle School, Portland
Portland Community Reinvestment Initiatives (Maya Angelou Community Center)
The Vibe of Portland, Portland


Partnering with the SUN schools, Vibe of Portland provides education and mentoring in music and the visual arts through their Music Foundations, Beyond Guitar Hero and Arts Foundations classes for local students.

Cascadia Behavioral Health, Outpatient Art Therapy Program, Portland

Pioneer Special Schools Programs, Portland


The Pioneer Special School Day Treatment Program serves K-12 students who have been referred by schools throughout PPS. Pioneer serves students with fragile mental health needs, students within the autism spectrum disorder, and students benefiting from community transition services, and stabilization & assessment.

Art Adventures Children's Program, Oregon College of Art and Craft


Art Adventures strives to guide young artists, ages 18 months to 18 years old, through classes designed to strengthen their creative skills.

Schools Uniting Neighborhoods (SUN), Portland


SUN Community Schools are geared toward promoting student achievement and development; increasing family and community involvement; and building family self-sufficiency. By providing additional learning opportunities such as homework help, and before and after-school tutoring, SUN is helping to close the achievement gap that holds back many students from economically disadvantaged backgrounds.

Whitman Elementary School, Portland

Breakthrough School / DARTS, Portland

Chief Joseph Elementary, Portland

Harvey Scott Elementary, Portland

Rosemont School / DARTS Program, Portland


Rosemont School is a Portland Public School District special education middle school and high school. Rosemont students are female adolescents from the ages of 12-18, who are Wards of the Court under the care of DHS and OYA, and are in residence at Rosemont. Fifty-seven percent of these students have been certified as handicapped; the predominant handicapping conditions are learning, communication and emotional disabilities.

Rise Above Arts Program, Hillsboro


Every year, an estimated 1.6 million of America's youth experience homelessness.  In order to better serve this important population, the Rise Above Arts Program provides arts education to homeless youth offering them the opportunity to express themselves through art and writing, while helping them to build confidence, learn about themselves, and realize a sense of accomplishment.

JOIN: Connecting the Street to a Home, Portland


JOIN PDX exists to support the efforts of homeless individuals and families to transition out of homelessness into permanent housing.

Impact NW - Richmond Place, Portland


Impact NW's mission is to help people achieve and maintain self-sufficiency and to prevent and alleviate the effects of poverty.  Richmond Place provides transitional housing, as well as classes for children who have just returned to their parents from foster care, to allow them to express themselves through art and explore their creativity.

Ethos Music Center, Portland


Ethos Music Center is dedicated to the promotion of music and music-based education for youth in underserved communities.

Schoolhouse Supplies, Portland


Schoolhouse Supplies serves classrooms in need by operating a volunteer-run Free Store for teachers, which is stocked with supplies donated by the community.

The Ivy Montessori School, Portland

Mary Earl/Hartley Elementary School, Portland


Immigrant Community Refugee Organization (IRCO), Portland



Washington
Art in the Heart Festival, Vancouver
Sea Mar Maternity Support Services, Vancouver
Boys & Girls Club of South Puget Sound, Bremerton
McCarver Elementary School, Tacoma
Second Step Housing Program, Vancouver 

The Grace Project, Vancouver


The Grace Project acts as a creative outlet for underserved youth by providing workshops, facilitated art times, and art shows for the purpose of building confidence and encouraging self-discovery.

Prairie High School, Vancouver

At Home at School, Vancouver


AHAS is a project of Washington State University, Vancouver, with a mission of providing equity and opportunity to all children (K-12) who face systemic roadblocks to education.

The Sanctuary Art Center, Seattle


The Sanctuary Art Center is a non-profit art studio with a mission to provide a safe, warm and calm environment for homeless and street involved youth to experience creativity and success through the use of various artistic media.
Southwest / West Coast
Arizona
California
Colorado
Texas
Bertram Elementary School


Burnet Middle School



Nevada
Midwest
Illinois
Kansas
Michigan
Ohio
South Dakota
Northeast
Delaware
Florida
Maryland
Massachussetts
Mississippi
New Jersey
New York
Pennsylvania
Southeast
North Carolina
South Carolina
Georgia
Hawaii
Abled Hawaii Artists Festival, Big Island


An annual festival celebrating the arts and disability in the community, marking the anniversary of the Americans with Disabilities Act of 1990. Sponsored by the University of Hawaii and the Center for Disability Studies.

Muse Art Studio (Student Scholarship)
International
More updates are coming soon. Please direct inquires to This email address is being protected from spambots. You need JavaScript enabled to view it.